Minors can postpone the demolition of Camp Calais
On the 17th of October the demolition of the camp would start, but sources told us that the demolition would even start earlier. But the demolition was to be postponed. That has mostly to do with presence of a great number of minors in the camp. According to the latest numbers there are 1.178 minors living in the camp of which 1.022 are completely alone. Until now France couldn't tell us what would happen to those children.
"We have been working for over a year now with a vast network of Children's Right Commissioners spanning entire Europe to address the issue of the refugee children. Due to the recent developments around the demolition of the camp, we came to visit it in order to speak with the children. Our goal was to put pressure on the French government to protect the minors and guarantee their safety," says Vanobbergen.
The Children's Rights Commissioners were able to talk with prefect Michel Lalande. Who ensured us that the demolition would be postpones until they had found a solution for the minors in the camp. 350 to 500 minors would be reunited with their families in the U.K. The rest would be cared for in the CAP, Centre d'Acceuil Privisoire, from where they will be transferred to different refugee camps in France. "The situation here is unreal. It is incredible to see how enclosed these communities live together. And even then you can still hear hope in their voices," says Vanobbergen.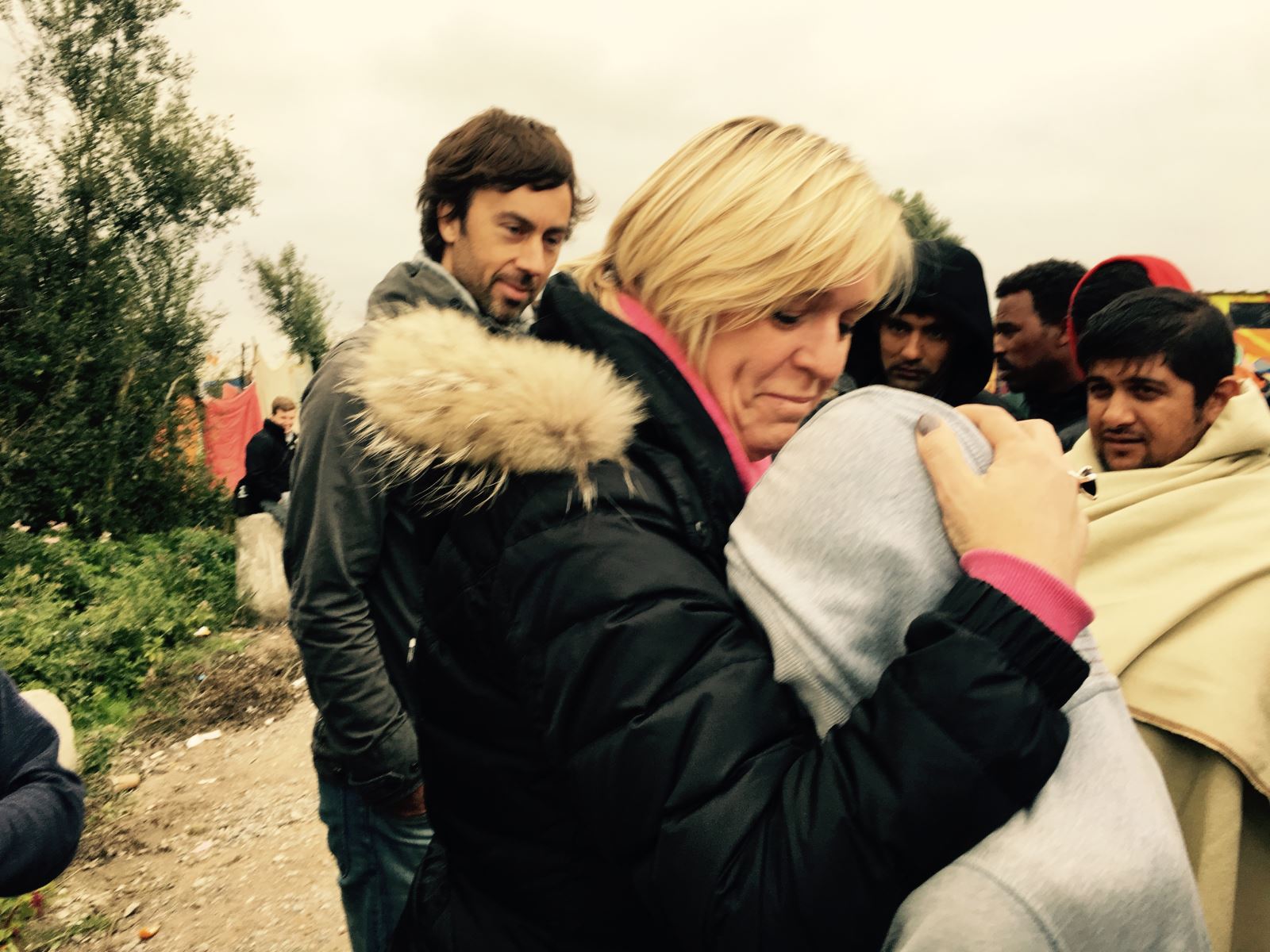 On Thursday, the prefecture of Pas-de-Calais provided us with new numbers. According to official numbers, there are living less then 5.7000 migrants in the camp. But the volunteer organizations who base their counts on distributed goods and meals speak about a population of 10.000 refugees.
Twelve human rights and aid organizations went to court on Thursday to address the issue of fundamental rights in the "Jungle", told the NGO Humain us, who have been working very closely with the aid organizations in Calais. They too want to see a clear plan from the French government and they would go to court over it. The aid organizations fear that France will make the same mistakes as what happened with the shelter in Sangatte and the Southern part of the "Jungle", when the police used an disproportional amount of violence during the demolition. Volunteers on the ground in Calais fear for the worse since there is the same amount of vagueness about the whole process as last time. The organizations also want that all residences for the camp are registered so that nobody goes missing once the camp has been demolished.
On Wednesday, Member of the European Parliament Hilde Vautmans (Open VLD) and Member of the Belgian Parliament Wouter De Vriendt (Groen) visited the camp, they also reasserted the demand for clarity concerning the plan.
The court's decision is expected next week.
---