'Do children need blonde curls and blue eyes before we start caring about them?' (26.04)
Everyone knows that there are 10.000 missing refugee children. 'So what?' This is the answer I've been confronted with when I start telling my story. This apathy towards the missing children is dreadful and sickening.
When "our" children go missing, we would move the mountains to find them, but when it comes to unaccompanied minor refugees it remain remarkably quiet. We must also work here at EU level. This is not a Belgian problem but a European one.
To be clear we are talking about an invisible tragedy that takes place in the margins of the major influx of refugees since the Second World War. Just this week I consulted with Child Focus in Brussels.
What turned out? There are 61 records of unaccompanied minor refugees open. In other words: Code Red, alarming. In a quarter of the cases it involves children under 13 years.
This is just the tip of the iceberg; How many more missing children are unaccounted for? Besides, halve of the notifications was submitted through a simple email, generally one week after the disappearance! Can you imagine it? Your son or daughter disappears and only one week afterwards someone sends a short email to child focus…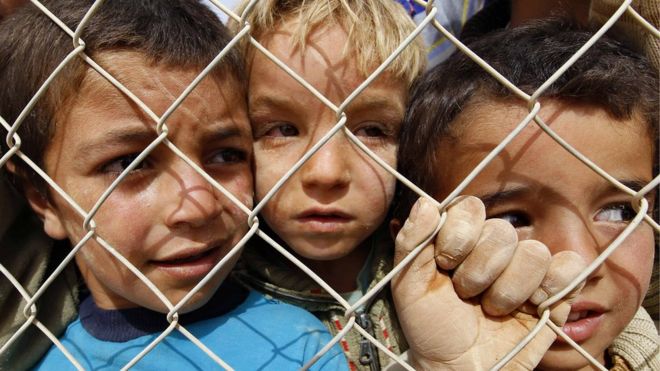 But our children are no toned Afghans. This indifference gives me the chills. A certain amount of the missing children undoubtedly disappears in the dingy backrooms to work as a house boy, ends up in the sex industry (adult entertainment) or in the hands of paedophiles, whom know no boundaries. This concerns children that have no one, who cares about them. It's a horrible hidden story.
This is the reason why I want to get this on the European Agenda as soon as possible. Because in my opinion the European Union doesn't act powerful enough.
I launch, together with 45 members of the ALDE-fraction, an appeal to commissioner Jourova to develop a new action plan for unaccompanied children. There was a plan that ended in 2014. Oddly enough now that one is needed, there's none.
We must deal with this problem at European level. At this level, there should be a mandatory exchange of information between the countries. There should be a common registration policy. A (young) registered refugee must be traceable throughout the whole EU. There is need for a European Asylum- and registration system: for our own security, but also for the safety of the refugees. So, they no longer fall prey to the jaws of people traffickers.
Further, there should be deployed on awareness. In it, there is a role for all of us. Recently Europol senior official Brian Donald told me; 'Be aware, keep your eyes open for suspicious actions with and around young refugees'.
At the Belgian level, I would like a response to my parliamentary question to State secretary Theo Franken, namely; How many missing children are there? It seems to be that minor refugees, for example found in Zeebrugge, are send unattended to the foreign affairs service in Brussels. How is this even possible?
But there are bright spots. Take for example Minor Ndako based in Anderlecht: they provide a warm home for unaccompanied refugees, they make sure that they are less vulnerable. They provide shelter and accompaniment. As a matter of fact, did you know that from a legal perspective each unaccompanied refugee needs a guardian? At this moment, we have a shortage of more than 900 guardians. Thus, if you have the time. You know what you can do.
---